ARTIST-FRIENDLY QUALITY RECORDING SINCE 1995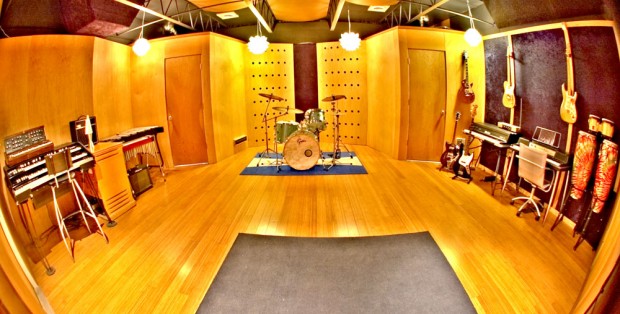 Elevated Basement Studio is Savannah's premiere artist-friendly recording facility. For 15 years, EBS has been the studio of choice for local, national, and international artists across -and sometimes between- all manner of genres.
From jazz and blues to classical; from folk, bluegrass and country to rock; from R&B to hip-hop and from punk to metal, EBS is a destination for both famed, established acts and those just starting their journey.
With a large tracking area, four acoustic isolation booths, and a control room decked in purple velvet (filled with up-to-date digital and analog gear), our 1,000 square-foot studio will fuel your creativity and promote an efficient workflow.
We exist solely to help inspire your very best performances – and capture them for posterity with stunning fidelity.
At Elevated Basement Studio, we combine visionary production work and highly accomplished audio engineering skills with state-of-the-art recording gear and an impressive array of vintage (and highly sought-after) instruments, mics and amplifiers.
Our full range of professional services include: tracking, editing mixing and mastering – plus, we maintain close working relationships with a wide range of the region's most talented and versatile session musicians, to help make your demos or finished tracks all they can be.
Services
Full service: tracking, editing, mixing, producing, mastering, and engineering
Remix services
Session musician recording
Voice over and looping work with sound design
Location recording from clubs to cathedrals and living rooms to theaters
Audio restoration – We can clean up your old vinyl and transfer them to CD.
DVD authoring
Standard Rates
Hourly rate: $65
Day rate: $500
Project rate: Get in touch with us about your project and we'll work to design a plan that is as cost effective and flexible as possible.
To book time a 50% non-refundable deposit (if cancelled under 7 days) is required.
Staff
Kevin F. Rose: Owner, engineer, mix engineer and producer. Kevin is an accomplished guitarist, percussion guy and electronic musician.
Shane Baldwin: Engineer, guitarist and a black belt in marshal arts and Marshall stacks.